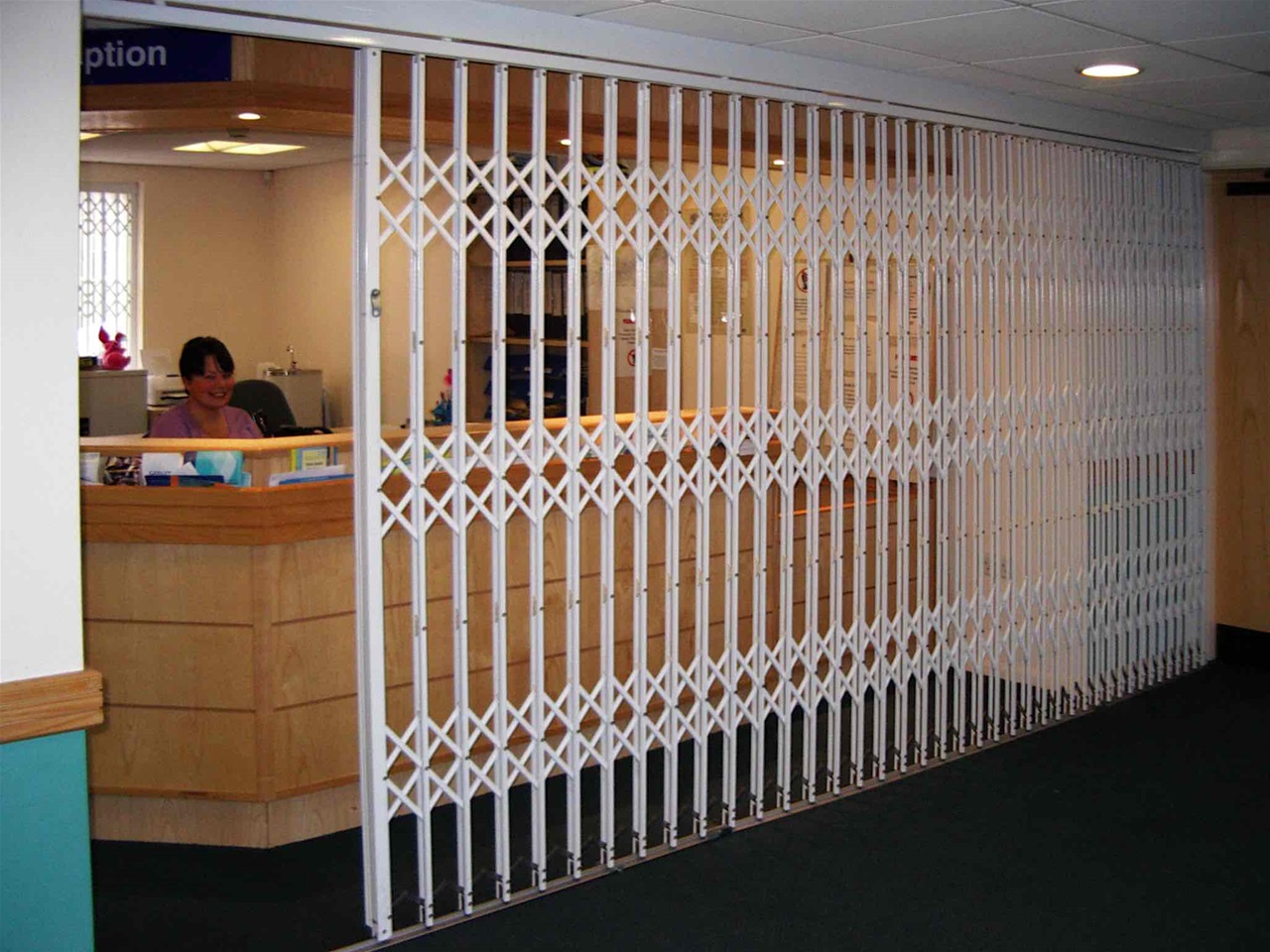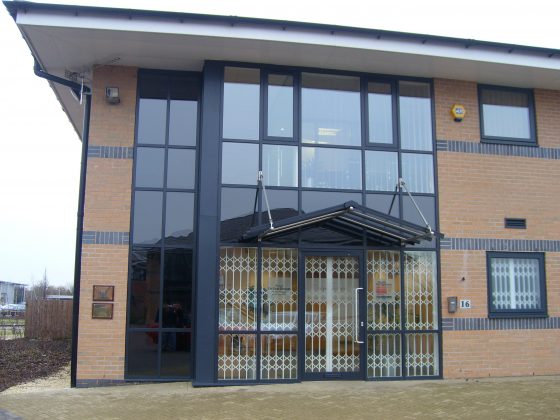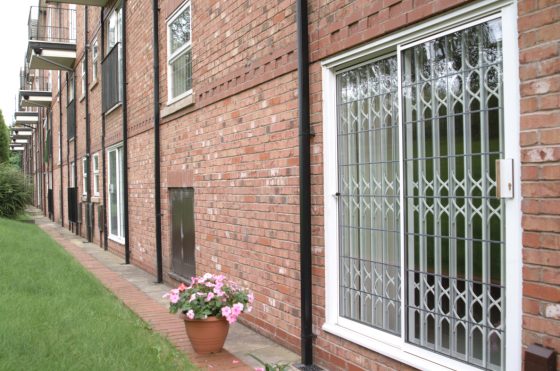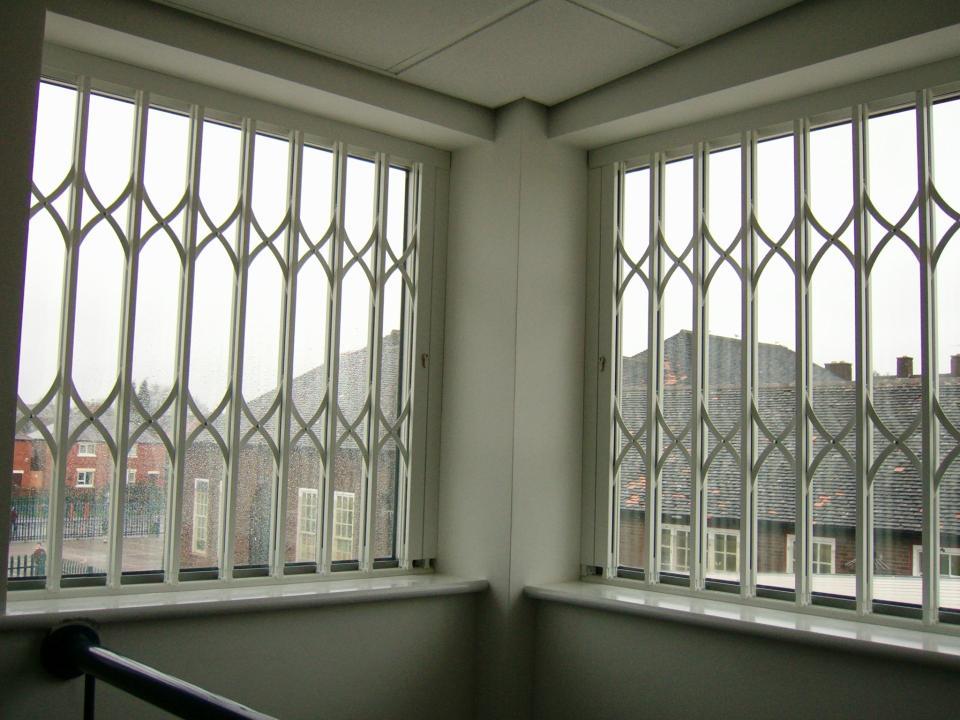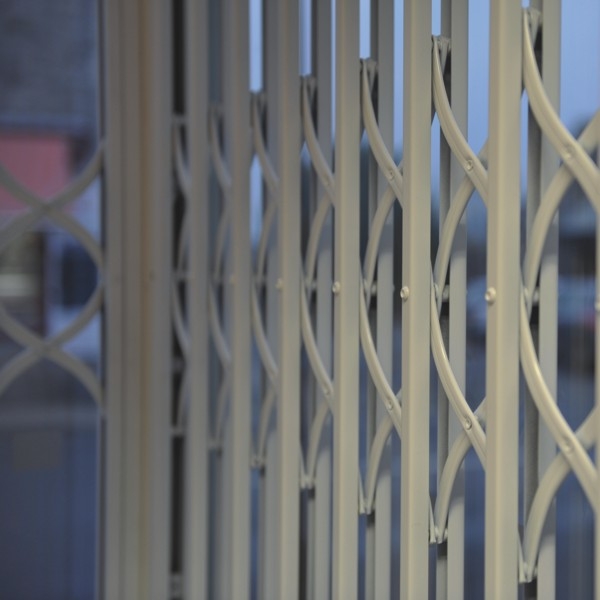 Seceuroguard 1000 Retractable Security Grilles
The SeceuroGuard 1000 retractable security gate, or security grille system is a stylish solution for protecting both windows and doors for residential or commercial environments with a multitude of choices for the specification as each gate is manufactured to order for the perfect fit. This is the number one retractable security grille in the UK and has been for years now. Attention to detail assures longevity and durability in almost any environment whilst looking good when in use.
The SeceuroGuard 1000 offers excellent physical security combined with high levels of constant see through-vision. When protection is needed the retractable grille acts as a visible deterrent to would be intruders who, should they persist, will meet with a very effective physical barrier. This kind of physical security provides peace of mind for any business or homeowner in an ever increasing world of almost casual theft from properties day and night.
When not in use, SeceuroGuard 1000 is unobtrusive and compact. The gate sashes fold neatly to the side, out of sight behind curtains or vertical blinds, with the option of fold away bottom tracks to leave door openings unrestricted.

Reliable, quick and easy to use, maintenance free, with multi point locking and galvanised steel components for corrosion resistance, the SeceuroGuard 1000 offers effective, yet flexible, attractive physical security.
Installed inside a shop window the steel retractable gate delivers an exceptionally strong yet aesthetically appealing barrier against intruders, which allows merchandise to be displayed safely, 24 hours a day. Products stay on display with unrestricted visibility and yet remain protected. Fitted at the rear of a window display, retractable gates also effectively create an attractive backdrop whilst protecting the shop's interior. The window display view remains totally uninterrupted whilst the gate is accessible for easy operation.
SeceuroGuard 1000 retractable gates are safe, easy to handle, smooth and quiet to operate. The ongoing maintenance is almost nothing, just keeping the bottom track clean and clear from obstructions and an occasional clean like any other item.

They hang from a top track with a guide track at the base which, as an optional extra, can be supplied to quickly fold up when not required, leaving shop entrances free from obstruction and aid disabled access.

Being fully retractable, when not required, each sash can be folded neatly in the open position away from the door or window openings. Optionally, gates may be hinged to swing away from the opening at 90° or up to 270° to provide a completely clear opening (hinge aside option requires a folding bottom track). The hinge aside option is generally used for door ways where the installation has to be inbetween the door aperture and this option helps to provide the most width when the grille is retracted and folded back.
Seceuroguard 1000 Retractable Security Grille
Matching style with strength for residential premises
The SeceuroGuard 1000 Retractable Security Gate System combines a classic appearance with strength, making it an ideal security choice for the home. Designed to keep intruders out while letting maximum light in, they are perfect for patio doors, French windows and any other vulnerable ground floor doors or windows. Gates can be left locked with doors open to provide ventilation without loss of security. When not in use these retractable gates are surprisingly unobtrusive.
Fitted to the door or window surround, they can disappear neatly behind curtains and a pelmet can be used to conceal the top track.

The security gates offer the option to remove the bottom guide track from the opening and sashes may be hinged to swing to the side at 90° or up to 270° leaving French windows and doorways free from obstruction. (The hinge aside option always requires a folding bottom track option).
SECEUROGUARD 1000 - CLEAR BENEFITS

Essentially a maintenance free physical security system with a wide range of colour options and a choice of lattice styles, classic appearance and convenience combine with the high levels of protection.
Strong security barrier and deterrent
Galvanised for corrosion resistance and powder coated
Fully retractable system
Excellent through-vision and ventilation when locked
Multi-point locking (2 point) from a single key
Smooth running carrier system ensures quick and easy operation
Custom built for almost any opening
An unlimited width can be accommodated in sections
A floating sash version is available
A fixed frame version is available when retraction of the gate is not required
Exceptionally strong, yet unobtrusive and stylish, the SeceuroGuard 1000 will transform the way you protect your property forever.
The Seceuroguard range is far more attractive than any other security grille on the market in terms of finishing and assembly detail. Check out details in the spacing design, beautifully formed sections and discreet tracking systems.
*NOTE: SeceuroGuard 1000 can accommodate an unlimited width with multiple sashes. Sashes are made in single pieces up to 2m wide. Larger sizes are made in sections for assembly on site, ensuring the weight of each section can be handled safely. Gates which are wider than 4m will be supplied with the top track in two pieces, the split will be in the middle. Where two split sashes meet two pickets are joined together using bolts and fixing plates supplied loose.