STEEL PERSONNEL/ FIRE EXIT DOORS
We offer a full range of standard size personnel /fire exit doors to bespoke doors.
we offer a full fire rated range of Fire doors and hardware products to suit any project.
There are many options Security steel doors with fitted louver panels , ideal for plant room steel door, bin store steel door, cycle store steel door

Hardware for steel doors can be catered to each customers requirements and needs.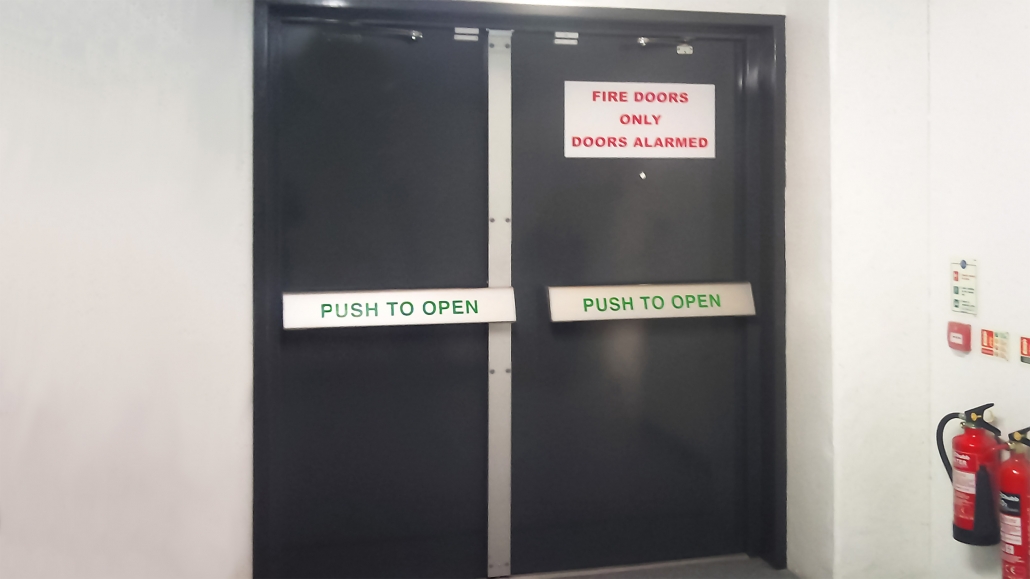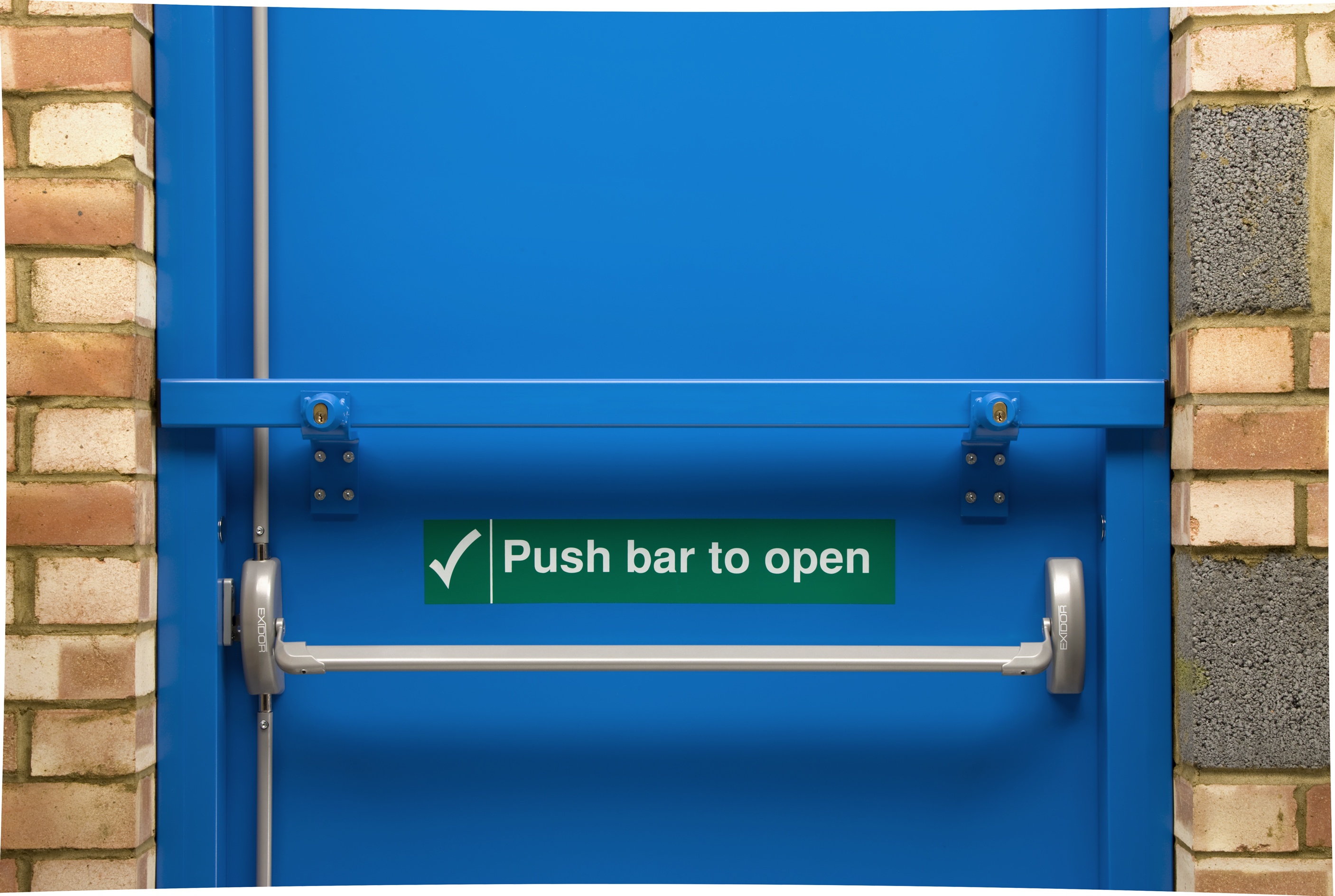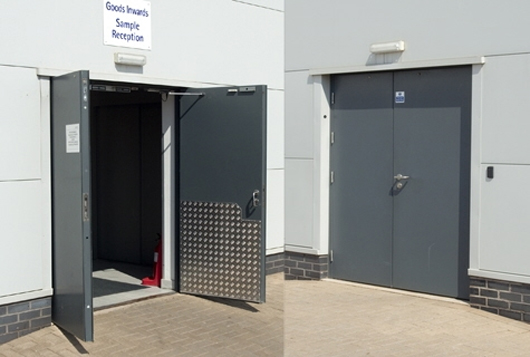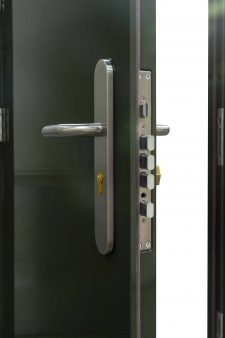 Fire Exit Touch Bar with vertical shoot bolts.

The Touch Bar Emergency Exit Hardware range offers many advantages. Certified to European CEN standard EN1125 (suitable for use in public areas) and CERTIFIRE approved for use on Timber and Steel Doors

•Two vertical locking shoot bolts enable this touch bar to be used on Single door fire escapes or as the secondary touch bar on rebated double door fire escape door sets
•Surface mounted, modern looking, easy to use and certified for use on timber and steel doors
•Patented lip along touch bar to prevent intentional or accidental jamming of fire escape
•Integral grip within touch bar to pull doors closed


Double door fire exit push bar with vertical shoot bolts.

The Emergency Exit Hardware range contains products that are certified to the European CEN standards EN179 and EN1125 and offers a design to give optimum safety and security.•Surface mounted onto Single / Double doors with full instructions supplied
•Suitable for doors with a height up to 2440mm and widths up to 1220mm each
•Adjustable vertical shoot bolts act as 2 point locking / quick release mechanism
•Anti-Thrust mechanism to protect against attack




Certified to European CEN standard EN1125 (suitable for use in public areas) and CERTIFIRE approved for use on Timber and Steel Doors

•Door Handle with standard lever and euro profile aperture (locking euro barrel included)
•For use on the outside of timber or steel emergency exit doors to provide access into the building for authorised personnel